Welcome to my world of beauty. Enter shop for all available pieces and please contact me for comissioned drawings or specific wishes.

By buying my handmade artworks not only do you support an artist, you also draw a certain energy into your life. Learn about what each God or Goddess can attract by clicking a piece in the webshop.
Welcome to my world of beauty. I started creating as soon as I could. My parents say I was born with a pencil in my hand as I was three years old since I drew recognizable subjects. Whether they were butterflies, princesses in their sparkly princess gowns or even clocks, I had such a strong craving to capture these beautiful images in my head on paper. That's when my love for pencil coloring started and I pursued my childhood dream throughout the years.
My interest in Indian and other (middle)eastern music and art started early on. I started my Indian classical singing training of ten years at the age of seven. It was also a little before that time that I started drawing the Hindu Gods and Goddesses. Everything about them fascinated me and their beauty is still a fountain of inspiration to me.
I am a self taught pencil artist, still using the same techniques as when I was three years old. All drawings are 100% hand made with coloring pencil on A3 size (with an occasional exception). It's a passion that allows me to escape into my own world of beauty. Every piece shows my wildest fantasy. I always draw from the heart, I never recreate or draw from a picture. Every piece starts as an improvisation from a vision I have in my mind. Sometimes I'm able to capture this exact vision, sometimes it turns out way different than I intended or thought it would be.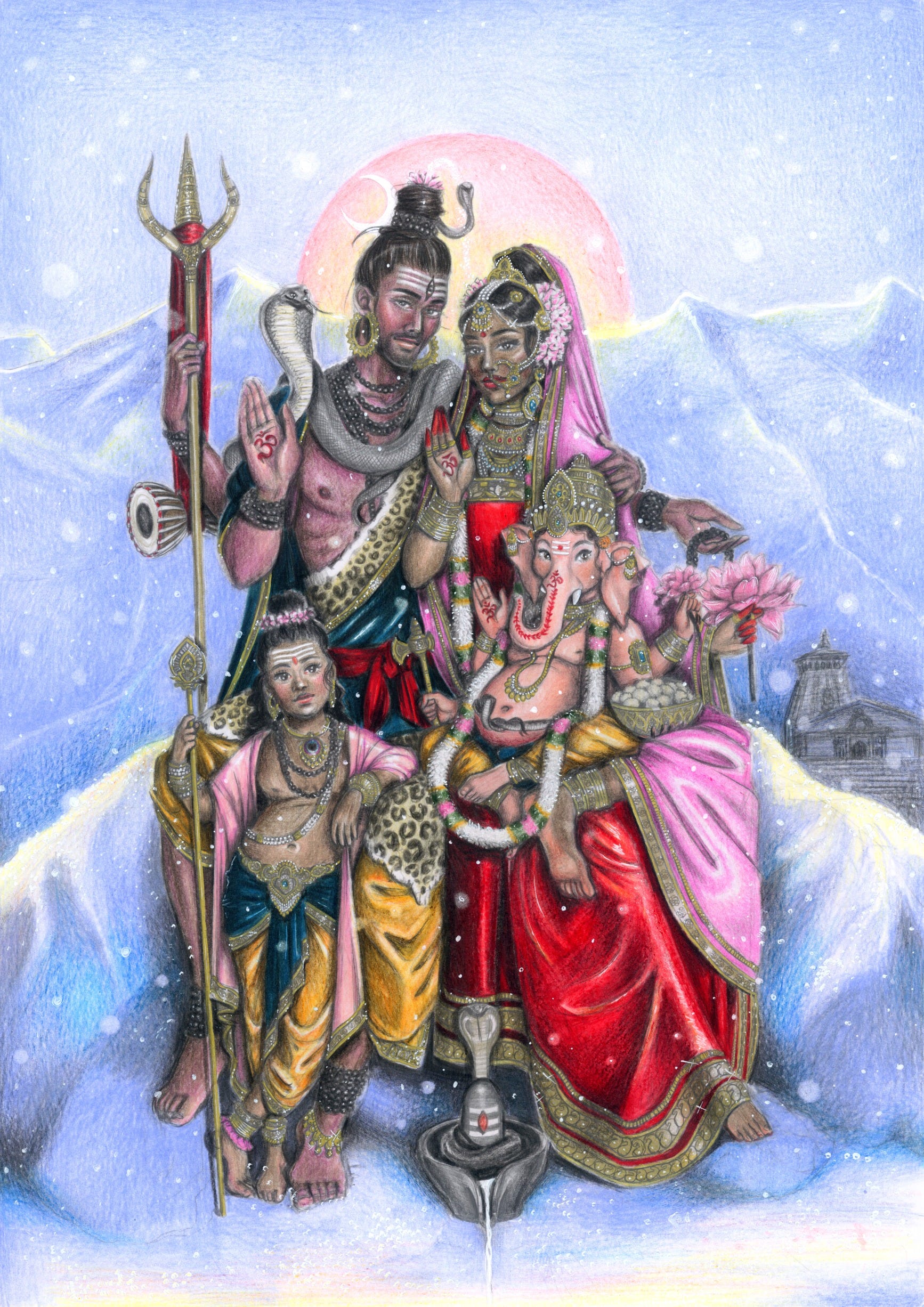 Follow me on instragam (@colinmeyerart) to see my full portfolio.
Shop my high quality prints. These are carefully printed scans of the original drawings, and they look as if they were the originals themselves.

Printed on high quality, sturdy paper with matte finish for low reflection. Size A3 (42 cm x 29.7 cm)

Note - the prints are slightly bigger due to a white rim to help you frame them easier!
Personalized portraits, if you are looking for that personal gift for yourself or a loved one.
All your dreams can come true in your very own unique artwork
Feel free to contact me to discuss your every wish.